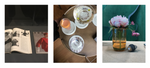 Cheers to that!
I hope you are all doing well, and have been able to enjoy a cocktail or two these holidays. I'm a real cocktail girl, both the drink and the event! I really started creating my pieces for this special occasion, to be elegant and glamorous but with a twist or an edge.
Apéro - Aprés - After Work - Cocktail parties - or After anything!

The perfect time to dress up for the occasion or stay leisure. A good reminder is to always dress for the occasion and try your best to honour the host by making an effort. So god bless the people who put dress code on an invitation. It makes it so much easier for everyone involved!

Dress codes
I don't have a preferred dress code but I do love dresses, especially the ones from the 1920's or 1930's era, its elegance, its naughtiness and its glamour appeals to me. (I even own an original 1930's dress that I want to wear to the right cocktail party).
I have never been a fashionista, nor a brand-lover in particular but I have always loved style, and have tried to seek originality and quality in most things. This is what I always think of when dressing up for a cocktail party or other formal occasions - keep my originality and be comfortable in what I wear. Sometimes you can be very formal in an informal dress, pants or blouse just by it being in high quality fabric. It shows, I promise. 
TIPS
Honor your Host!

Wear timeless pieces with your own original touch such as colour, jewelery, shoes for the occasion.

Wear elegant and high quality fabrics.

Accessorize according to the time of day you have the occasion. Less is more so one or two pieces is enough if they are the right ones.


Balance jewelry with your outfit.
My two favourite drinks are Limonada and Daiquiri. Limonada, refreshing and non alcoholic, Is a fresh and slightly sour lemon drink, flavoured with rose water and mint. The first time I had Limonada was many years ago in Beirut, I really fell in love with it and think it's the perfect drink on a hot summer's day.
Another favourite of mine, which also goes excellently on a hot day, is a Daiquiri. I like lots of cocktails, but give me any kind of Daiquiri and I'll be happy! The classic is often made with white rum, lime juice, sugar syrup and ice, my personal favourite is when the sugar syrup is replaced with fresh pureed fruits. So yummy.
Ps. The Hemingway Daiquiri with freshly squeezed Grapefruit juice is a delight! Try it if you have the chance.
Unique, gorgeous and cocktail party ready
Two glamorous cocktail rings of mine are Davina and Clarice, rings ready to shine for any occasion. These two beauties are smaller rings from my Conversation Pieces collection. The reason to why I've started creating smaller, elegant and stylish cocktail rings is because it's much more wearable for different styles. Wear ability in combination with a "wow" effect is a strong statement and can really elevate the outfit you have to make you feel strong and beautiful at the same time. A perfect aura to have for a mingle party where you meet a lot of new people and friends. 
Davina is a gorgeous cocktail ring, sure to reel you in with the stunning midnight blue lapis lazuli paired with the gentle softness of the beautiful pearl. The combination of the wonderful blue and the sweet white of the pearl, set within a golden nest make for such an incredible and unique ring.
Clarice, a beautiful one-of-a-kind cocktail ring, small in size but she makes up for it in character. A beautiful tubular, faceted clear crystal, the clear rock crystal is faceted in one direction, and is combined with a cylindrical polished onyx, set within an incredible yellow golden web. The combination of the two stones make this ring such a unique and special piece.
Xx Sheila